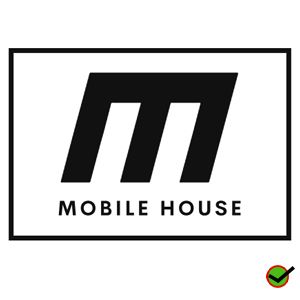 Mobile House
What is available on StopGrab?
StopGrab, Nepal's online e-commerce platform, offers a wide range of products to cater to diverse needs. Here's a glimpse of what you can find on our website:
Mobile Phones: From budget-friendly smartphones to premium high-range devices, StopGrab offers a variety of mobile phones from top brands such as Samsung, Apple, Oppo, Xiaomi, Realme, Vivo, Colors, Nokia, and Motorola. All phones come with a national warranty, making online purchasing more trustworthy and convenient.

Electronic Devices and Accessories: StopGrab provides an extensive selection of laptops catering to different requirements like gaming, browsing, entertainment, and design. Brands like Dell, Acer, MSI, Mac, and HP are covered. For photography enthusiasts, we offer cameras ranging from beginner to professional levels, featuring brands like Canon, Nikon, GoPro, Sony, and Fujifilm.

Large Appliances: Find your perfect TV, refrigerator, washing machine, and air conditioner online at StopGrab. We offer genuine bills and insured shipping for all appliances. Top brands like Samsung, Prizma, LG, Panasonic, IFB, and Godrej are available.

Small Home Appliances: From vacuum cleaners to electric kettles, our collection of small home appliances makes your everyday tasks more convenient. Choose from top brands to non-branded options, all delivered to your doorstep.

Lifestyle: StopGrab "Fashion Sabai ko Lagi" is your go-to destination for trendy fashion products for all ages, including men, women, and kids. Find traditional, formal, and seasonal clothing like summer and winter wear.

Home and Furniture: Furnish your home with a wide selection of products on StopGrab. From beds to TV units, sofas, curtains, bedsheets, and pillow covers, we have a diverse range to suit your preferences.

Baby and Kids: Shop for your little ones with confidence from our carefully selected baby and kids' product range. Get the best clothing, booties, diapers, watches, and baby care essentials from trusted brands like Huggies, Pampers, MamyPoko, and Johnson & Johnson.

Books, Sports, and Games: Stay updated and active with our collection of books, sports items, and DIY tool kits delivered to your doorstep from sellers across Nepal.

Grocery and Pet Supplies: StopGrab introduces SGmart, a vertical that brings everyday essentials closer to you. Shop for pulses, spices, dairy products, personal care items, health drinks, cleaning agents, and more to run your household efficiently.

At StopGrab, we aim to provide a seamless shopping experience, offering a diverse range of products to meet the needs of all our valued customers across Nepal. Browse our website or download our app to explore and order your favorite products today!
We're Always Here To Help
Reach out to us through any of these support channels